Futures Foundation
FUTURES Foundation's President Brad Giles presents a $250 check to Alexis Brooks-Walter from Bethune-Cookman University for having the most participants in the Take Stock in Children Strides For Education 5K. THANKS BCU for all of your support!
Event:
Take Stock in Children Strides for Education 5K
Event Date:
Feb-20-2015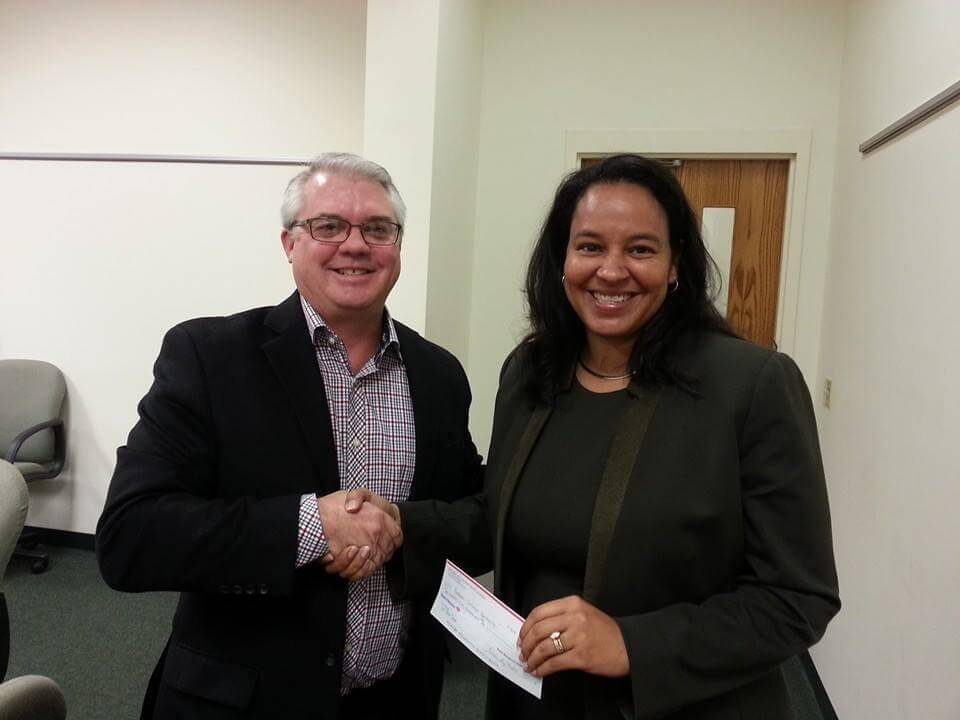 Volusia County Schools
We are proud to support public education in a variety of ways. Look for the Giles Electric fleet of vehicles sporting Florida Education License plates. A portion of the funds from these plates goes directly to educational and enrichment programs in Volusia County that are not covered by tax dollars!
Event:
Educational License Plates