Futures Foundation
Take Stock in Children (TSIC) is a statewide scholarship mentoring program for low-income students. FUTURES' TSIC scholars are selected in the eighth grade through an application and selection committee review process. TSIC scholars are paired with a mentor who meets with them for 30 minutes each week at school beginning in ninth grade. FUTURES' TSIC scholars must maintain a weighted cumulative GPA of 3.0 and maintain good citizenship (no drug, alcohol, crime or gang activity). Upon achieving these goals and graduating high school, FUTURES Foundation awards these scholars with a Florida Prepaid tuition scholarship through the STARS Program.

The Take Stock in Children Strides for Education 5K is one of the funding sources for these scholarships. We hope you will support TSIC by participating in the event. All scholarship contributions currently are matched 100% with dollars from the Florida Prepaid Scholarship Program's STARS Program which enhances each dollar donated locally.
Event:
Take Stock in Childrens Stride for Education 5K Run/Walk
Event Date:
Nov-15-2015
Hinson Middle School
Proud of our Robert Burke for working hard to power up Hinson Middle School's Crazy 8's party. Thanks to him and all the volunteers who made the day special for the 8th grade graduates!!
Event:
Crazy 8 Party
Event Date:
Jan-20-2015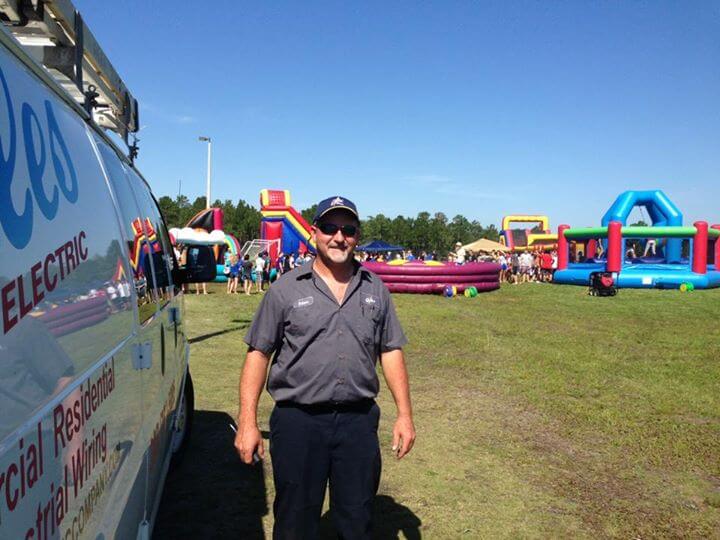 Futures Foundation
Giles Electric employees came out in force to participate in the annual FUTURES foundation 5k supporting Volusia's Take Stock in Children campaign. Giles Electric is proud to sponsor this amazing program that provides college scholarships, mentors and guidance to local students through high school and beyond.

Event:
Volusia's Take Stock in Children
Event Date:
Nov-15-2014