We Provide New Installations, as well as Maintenance of:
Fiber Optic Systems
Sound & Intercom Systems
Television Systems
Telephone Systems
Data Systems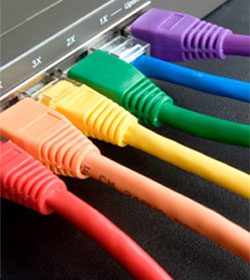 All of this work is performed by qualified tradesmen who have been trained in a five year apprenticeship program administered by the International Brotherhood of Electrical Workers (IBEW) and the National Electrical Contractors Association (NECA). All of our Journeymen Wiremen have performed these types of work for at least 5 years and in many cases over 20 years. Giles can boast that over 20% of its staff has been with us for over 15 years. Art Giles' philosophy in developing our company has been ingrained in all of our employees.